Kevin Reese, President of El Dorado Coatings, Inc. is always happy to help you with your sandblasting and coating needs.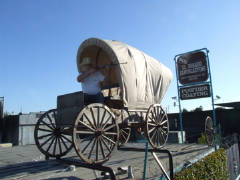 Kevin rides high on his Covered Wagon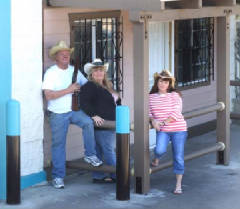 Kevin and Robin are here to serve you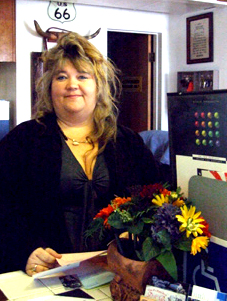 Robin at the front desk
Lisa Will Help You Choose Your Colors.
Our staff is here to provide you with Quality Customer Service. They will assist you in color choices from a wide variety of coating manufacturer's catalogs.